ATTENTION DOOMSDAY PREPPERS!
The importance of being prepared for a number of chaotic situations should be a priority to anyone who cares about their well being and those they care for. Whether you fear a government takeover, financial collapse, terrorist attack or natural disaster, having the knowledge and training to survive any of these must be top on your list.
The problem is that there is so much info you must know to protect and prepare for yourself and family, it can be a part time job just to find the information and resources for training you need for survival.
Random Youtube prepper clips and short articles in survival magazines don't do most of the topics you need to learn their justice, leaving you dazed and confused. You end of giving up before really starting up, putting you in the same place you started, just more frustrated.
Therefore, a group of instructors were arranged to give you the necessities of the "survive and thrive" mantra. Five experts were brought together to give you training you need to overcome any chaotic situation, whether it be natural or man made. Watch the video below highlighting some of the information covered, and what attendees to the seminars covering this information have to say:
By ordering now you will get access to the online DVDs for $67.
That is about 70% off the regular DVD price!
Here is what is covered on each online DVD: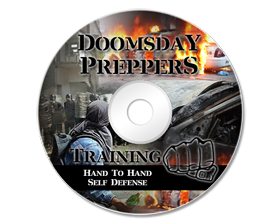 PHASE ONE, MODULE 1:HAND TO HAND SELF DEFENSE
The 10 moves you have to learn ASAP!
The "secret" range of combat our elite military use
The 5 ranges of fighting, any attacker can use against you!
The 4 defense distances which dictate what tools you can use
Easy training methods to have you quickly takedown any attacker
Why most martial arts are tedious and complex
How to use "natural" strong points in the body, even if you are attacked by someone bigger and stronger!
A simple routine to "hard wire" these moves where they are second nature
So much more!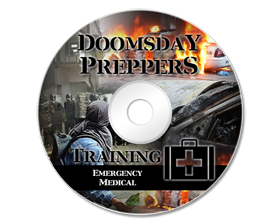 PHASE ONE, MODULE 2: EMERGENCY MEDICAL
What do do immediately with head injuries/concussions.
How to assess spinal injuries, blunt trauma to the chest and abdomen (i.e. collapsed lungs, spleen or liver injuries, etc.),
What are the household items you need to care for fractures, both long bone and smaller bones, penetrating trauma.
What to do for soft tissue injuries including minor cuts and major bleeding, simple sprains and strains to ligament/tendon tears.
With each type of condition presented he will also present the basic first aid that people can do to assist the injured.
How to put together a medical pack which will take care of most aliments, including hypothermia, dehydration and shock, in addition to the items listed above.
Do not go without this highly intensive part of the seminar which could save your or someone else's' life!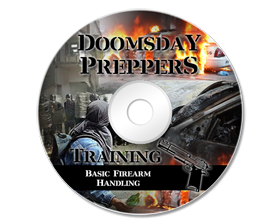 PHASE ONE, MODULE 3: BASIC FIREARM HANDLING
Learn how to properly handle and shoot a firearm
The rules you need to know to stay safe with a firearm
Why you need to know the inner workings of a gun
Finding the right ammunition round for your needs
How to properly clean your weapon
The needed tips on the right kind of storage
The importance of a good shooting position
Target placement, where is the best place to shoot an attacker Much, much more!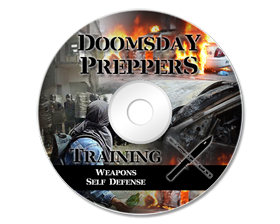 PHASE TWO, MODULE 4: WEAPON'S SELF-DEFENSE
Weapons Self Defense
Learn what are the three types of weapons.
Find out the two main weapons situations you could be in.
How to disarm anyone with a stick or knife.
Know what the three steps are to disarm anyone with a gun.
Elivate your sense of timing and disatancing when it counts!
Acquire the one weapons secret which will put you light years ahead of seasoned vetrans.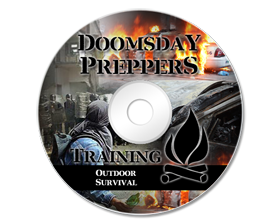 PHASE TWO, MODULE 5: OUTDOOR SURVIVAL
Outdoor Survival
Learn how to make a pocket sized survival pack.
Find out how to start a fire easily.
Know how to make a compass so you never get lost.
Absorb the three pillars of outdoors survial and why they will save your life!
Learn the six basic survival skills for any kind of weather and terrain.
Develop the survivalist mindset with specific strategies.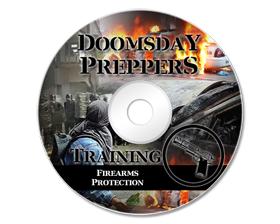 PHASE TWO, MODULE 6: FIREARMS PROTECTION
Firearms Protection
Learn the levels of awareness
Gain mental Conditioning when handling a firearm
Learn which firearm to use for home security
Discover the difference on which firearm to use for physical security
How to cope corners for perimeter protection
Tons more we can't post on this site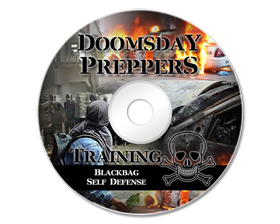 PHASE THREE, MODULE 7: "BLACK BAG" SELF-DEFENSE
Black Bag Self Defense
Learn what to do when your life is on the line, and you need to take someone out of commission.
Discover how to even up size and strength mismatches.
Know how to injure to a degree, and raise the pain threashold!
Build on the previous phase knowledge to outsmart a trained boxer, kick boxer or grappler.
Find out how to manipulate the most sensative and devistating ares on your opponent's body.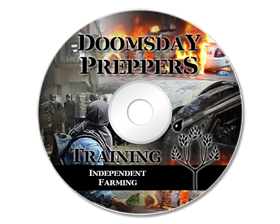 PHASE THREE, MODULE 8: INDEPENDENT FARMING
Independent Farming
Learn about wild harvesting
Discover storage secrets to keep food longer
Find out how to test soils and maintain them
How to properly can and dry food
Learn about seed saving
Discover season extension for all seasons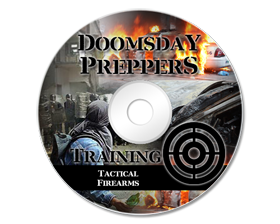 PHASE THREE, MODULE 9: TACTICAL FIREARMS
Tactical Firearms
How to clear a jammed firearms in action
See tactical re-loading in action
Find out how to gain obstacle awareness
Discover how to properly shoot from cover
Learn about movement and shooting combined
Increase your handling of a firearm properly under pressure
Tons of LIVE range footage!
GET ALL THREE PHASES – ALL NINE MODULES FOR $69 AND START WATCHING NOW! WHEN ORDERING THIS COMBO PACK YOU'LL ALSO GET THE EBOOK OF HANDOUTS ALL ATTENDEES RECEIVED!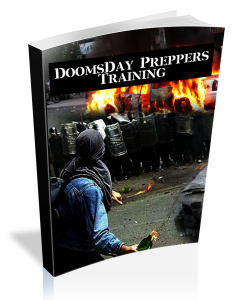 THIS INFORMATION CAN'T BE FOUND ANYWHERE ELSE IN STORES OR ON THE NET!